Commander Safegaurd

Real Name

unknown

First Appearance

Commander Safeguard, 2005

Creators

IAL Saatchi & Saatchi (advertising agency)

Team Affliations

None

Aliases

Capitan Escudo (Mexican)

Base of Operations

Unknown

Powers

Flight, Super Strength

Skills and Abilities

Expert Martial Artist

Paraphenalia

No information
Commander Safeguard is a superhero and mascot developed for the Procter & Gamble soap brand, Safeguard.  
Origin
[
]
No origin has ever been given for Commander Safeguard.
Biography
[
]
Not much is shown of Commander Safeguard's history or origin, except that when he is needed, he is summoned by his contact to protect children from the entity known as Dirtoo, who is the King of Germs.
Powers
[
]
Commander Safeguard has a few notable superpowers.
Flight - Commander Safeguard can fly through the air with ease.
Super Strength - Commander Safeguard has also demonstrated that he is incredibly strong.
Skills and Abilities
[
]
Expert Martial Artist - Commander Safeguard is very skilled in the martial arts.
History in Advertisements
[
]
A series of animated short films were made featuring Commander Safeguard as the main character by IAL Saatchi & Saatchi in Pakistan.
As of 2013, 12 episodes were produced in total, in which The Commander battles his arch-nemesis, The King of Germs, Dirtoo.
The animation features a series of colourful allies and enemies, with focus driven on teaching children the importance of washing your hands for the sake of hygiene.
The animation has been adapted in Africa, as well as in the Philippines, where he is known as Captain Safeguard, and in Mexico, where he is known as Capitan Escudo.
Animation is developed by CULT films in Pakistan.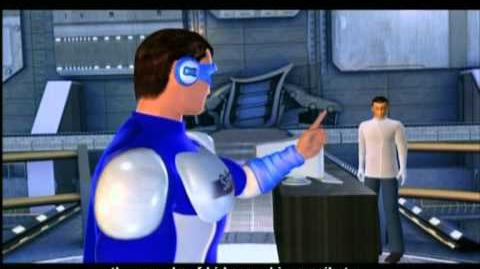 References
[
]