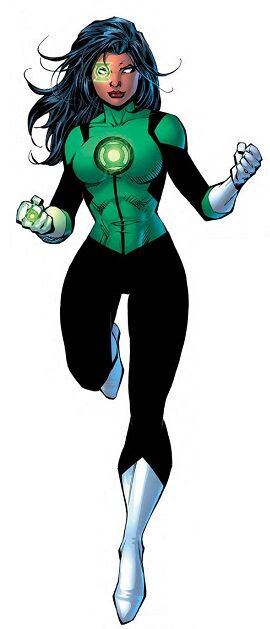 Jessica Cruz is a superheroine in the DC Universe and a member of the Green Lantern Corps.
Origin
[
]
Forced to accept the Ring of Volthoom, an evil Green Lantern riing from an alternate Earth, Jessica Cruz is initially overcome by its power but later uses it to do good, resulting in her induction into the Green Lantern Corps.
Media
[
]
Appears in DC Super Hero Girls (web and cartoon), Lego DC Super Heroes: Aquaman and Justice League vs The Fatal Five. In the DC Legends game, the ring she wore when she was still the Power Ring, appeared broken among the items related to this character.