Hong Kong Phooey

Real Name

Penrod "Penry" Pooch

First Appearance

Hong Kong Phooey, "Car Thieves"

Creators

Joseph Hanna, William Barbera

Team Affliations

The Scooby Doobies (Laff-A-Lympics)

Aliases

None

Base of Operations

Unknown (unnamed metropolis)

Powers

None

Skills and Abilities

Kung Fu Expertise (or so he claims)

Tools and Weapons

The Hong Kong Book of Kung Fu, Phooey Mobile
Hong Kong Phooey (Penrose "Penry" Pooch) is a martial arts superhero and the star of the animated TV series of the same name.
He is voiced by Scatman Crothers.
Origin
[
]
No information has been released about Hong Kong Phooey's origin except that he claims that he learned kung fu from the Hong Kong Book of Kung Fu.
Biography
[
]
The youth of Hong Kong Phooey is unknown, though it might be tied to the copy of the Hong Kong Book of Kung Fu that he carries with him and relies on to give him advice.  Where he got his car, the Phooeymobile, is unclear also, although it can be assumed it is custom.
As Penry Pooch, Phooey works as a mild-mannered janitor working for the local police station.  As soon as he hears about a crisis, he dives into the filing cabinet of Sargeant Flint (most commonly known as "Sarge") and comes out as Hong Kong Phooey.  However, every time he dives into the cabinet, Hong Kong Phooey always gets stuck and gets unstuck with the help of his sidekick/cat Spot.  Hong Kong Phooey then takes whatever case Sarge has for him and takes off in his car, the Phooeymobile, with his cat to stop the crisis.  Most of the time he makes mistakes and his Spot is the one to get him out of a tight spot and secretly save the day, with everyone, including Phooey himself, believing Hong Kong Phooey is responsible.
It is very common for Phooey to accidentally causing havoc across the city, but it is usually taken as a form of honour to have one's "day ruined by the great Hong Kong Phooey."
Hong Kong Phooey later joined the Scooby Doobies in the Laff-A-Lympics, a sporting event participated in by various cartoon characters (the Scooby Doobies being the team made up of crime-fighting characters).
Later, he appeared again in a web cartoon, in which he appeared to be much stronger and more competant than before, winning fights without the help of Spot the Cat.
Personality
[
]
Hong Kong Phooey acts cool and collected, seemingly unaware of his own incompetence.  Though he has an earnest passion for fighting for truth and justice, he is also incredibly laid back, keeping a relaxed attitude most of the time,  Though he constantly wins against his opponents, his victories are in large part due to luck and assistance from Spot, a fact to which he is largely oblivious.
Skills and Abilities
[
]
Hong Kong Phooey claims to be a high-level martial artist, but it would seem that this is not the case.  In fact, whether or not he has fighting skills skill, it often comes down more to a bit of luck and the assistance of his cat Spot.
Paraphernalia
[
]
Hong Kong Book of Kung Fu - Hong Kong Phooey frequently uses the Hong Kong Book of Kung Fu as a reference guide, though how helpful the book is isn't clear.
Phooeymobile - Phooey travels to crime scenes in his Phooeymobile, a small green car with a Chinese-architecture motif.  The Phooeymobile has the ability to change into a number of other forms of transportation including a helicopter and a boat.
Theme Song
[
]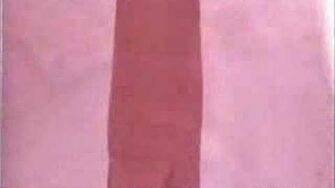 Hong Kong Phooey has a theme song sung by Scatman Crothers (who is also Phooey's voice actor) and appears at the opening of every episode of Hong Kong Phooey.
In the album Saturday Morning: Cartoon's Greatest Hits, the band Sublime perform a cover of the Hong Kong Phooey Theme Song.
Appearances and References in Other Media
[
]
- In 2009, a Hong Kong Phooey movie was announced and in 2012, test footage for the potential film was released, though no word of any progress in making the film was revealed since then.  The potential production team included David A. Goodman as writer, Alex Zamm as director, Broderick Johnson, Andrew Kosove, Brett Ratner and Jay Stern as producers and Eddie Murphy as the voice of Hong Kong Phooey.
- In 2001, a short web cartoon from Hanna Barbera parodied the character, the "extreme" trend of late 90's/early 2000's western animation and the fighting game genre of video games with featuring a version of the character who is much more strong and dynamic than the source character. 
- Hong Kong Phooey appeared in issues #51-52 of the digital comic Scooby Doo Team-Up (released in print as #26)
- Rand McNally released two short Hong Kong Phooey novels in 1975 and 1976: Hong Kong Phooey and the Fortune Cookie Caper and Hong Kong Phooey and the Bird Nest Snatchers. The books were written by Jean Lewis and illustrated by Phil Ostapczuk.
- Hong Kong Phooey is listed in the Moldy Peaches song "Nothing Came Out" in the lyrics, saying "I want you to watch cartoons with me.  He-Man, Voltron and Hong-Kong-Phooey".
- In the Space Monkeys' song "Sugercane", the artists compare the effects of drugs being "quicker than the human eye" (a reference to lyrics from the theme song) "or Hong Kong Phooey.